Subscribe to Our OLPH Parish Email Distribution
Stay informed about important parish announcements and updates during this COVID-19 pandemic. Click the Link Below to Subscribe to Our OLPH Parish Email Distribution List!
Live Streaming of Mass
We are now offering daily Mass from our chapel live streaming here and on our Parish Facebook page. Hope you can join us in our Eucharistic Celebration! The Mass times are as follows:
Sundays at

11:30 AM

Weekdays (Mon.-Sat.) at

Noon
PARISH MAY DEVOTIONS AND CROWNING OF MARY




virtually via FACEBOOK and OLPH Website
The Month of May is devoted to our Blessed Mother. Msgr. Savinski is presenting a four week 10-15 minute series on the Blessed Mother on Tuesdays at 4:00 PM. The schedule and format of the presentations are:

May 5 - Our Lady of Perpetual Help 4 PM
May 12 - Our Lady of Fatima 4 PM
May 19 - Our Lady of Lourdes 4 PM
May 26 - Our Lady of Guadalupe 4 PM
WEDNESDAY, MAY 13, 7:00 PM - Crowning of Mary (from Chapel)
With the restrictions due to the Coronavirus Pandemic we will not be able to celebrate our Parish Devotions and Crowning of our Blessed Mother in the usual fashion. These devotions and crowning will be celebrated virtually via Facebook (and our parish website - https://www.olphmorton.org/).
To see the videos from past weeks CLICK HERE.
Saint Louis-Marie de Mont-fort's
TOTAL CONSECRATION TO JESUS THROUGH MARY
Join Fr. Smith at 10:00 a.m. each day as he begins the Total Consecration, according to St. Louis-Marie de Montfort. This is a 33 day spiritual exercise that we hope you can take advantage of as we grow closer to our Lord together. This series began on April 28 and will end on May 30th.
DAY 28
To see the previous episodes from this Total Consecration Series click HERE.
Feast of Saint Rita of Cascia - May 22
The Church will celebrate the Feast of Saint Rita of Cascia on Friday, May 22nd. Archbishop Nelson J. Pérez will serve as the principal celebrant and Reverend Michael DiGregorio, O.S.A., the Prior Provincial of the Augustinian Province of Saint Thomas of Villanova, will serve as the homilist. Beginning at 11:30 a.m., the Mass will broadcast live from the National Shrine of Saint Rita of Cascia on EWTN, and via the Shrine's Facebook page: https://www.facebook.com/SaintRitaShrine/
Blessed Mother Devotion Series
Every Tuesday in May @ 4 PM
Today (Tuesday, May 19th) at 4 PM Monsignor Savinski is presenting the second installment in his series of Devotions to the Blessed Mother. Today's topic will be "Our Lady of Lourdes".
Note: Previous Episodes in this series can be found HERE.
Crowning of Mary - May 13th
Happy 76th Birthday Monsignor Savinski!
Earlier today (Sunday, May 10th) our OLPH family surprised Monsignor Savinski with a very special Birthday "drive by" parade. It was a beautiful afternoon in more ways than one. The turnout was phenomenal and the spirit of our parish was on full display. Monsignor was overjoyed and very grateful to all that attended. After the parade of cars was over, Monsignor and Father Smith did a procession through the parking lot with the Blessed Sacrament. Happy Birthday Monsignor Savinski!
Click HERE to see photos from this event.
Thanks to Stephane Tchanque for capturing and producing this video as well as taking the photos!
Divine Mercy Chaplet (Fridays at 3 PM)
Adoration Schedule
Change to the Adoration Schedule:
We are now offering Exposition of the Most Blessed Sacrament in the foyer of the Chapel (Our chapel is still closed) for those who wish to stop by for adoration from the parking lot. The new schedule is as follows:
Monday through Saturday, following the daily Noon Mass, until 7:00 P.M AND also on Sunday following the 11:30 AM Mass until 7:00 PM. Please stay in your car for your safety and the safety of our fellow neighbors.
Weekly Newsletter - May 21st
ARISE Updates from the Archdiocese
Arise: Restoring Catholic Life after the Pandemic
"He has risen; he is not here; see the place where they laid him."
– Mark 16:6
The period immediately following the lifting of the COVID19 restrictions requires us to be ready to assist people to reintegrate into an active, in person engagement with parish life. At http://archphila.org/arise/ you will find plentiful resources, guidelines, recommendations and directives for parishes and Archdiocesan institutions for the period following the lifting of the COVID19 restrictions. May the Holy Spirit descend upon us and conform our response to the will of Jesus Christ!
Catholicism in the Time of Coronavirus
Bishop Barron talks about Free ebook titled "Catholicism in the Time of Coronavirus"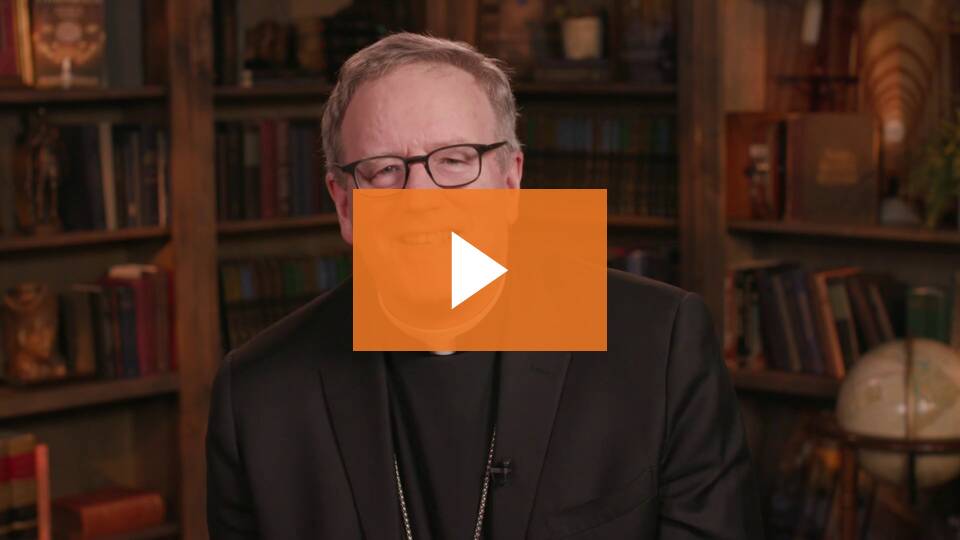 Office Hours
9:30 AM to 8:30 PM Monday to Friday
Welcome
Dear Parishioners,
Greetings and welcome to Our Lady of Perpetual Help Church, Morton. May the grace and peace of the Lord Jesus Christ be with you!
The mission of the Church is the mission of Jesus Christ, "to have life and have it fully." Jesus is our priest, prophet, and king who sanctifies, teaches, and governs the People of God in his Church, his espoused bride. Each parish is part of the universal Church in the diocese in which it is located. Each parish exists to carry out the mission of the local bishop to teach, sanctify, and govern under the ministry of the local pastor with his assistants, priests, and deacons.
"The parish is a privileged place where the faithful concretely experience the church" (Ecclesia in America, #41). The parish "is the place where all the faithful can be gathered together for the Sunday celebration of the Eucharist. The parish initiates the Christian people into the ordinary expression of liturgical life—it gathers them together in this celebration, it teaches Christ's saving doctrine, it practices the charity of the Lord in good works and brotherly love" (Catechism of the Catholic Church, #2179).
I am pleased to welcome you to the web site of Our Lady of Perpetual Help. Our parish life revolves around seven vital areas: Worship, Christian Community, Evangelization, Teaching, Service, Leadership, and Stewardship. Our web site, which includes general information, sacramental celebration and requirements, and parish organizations, programs, support, etc., is offered to you as a means to assist you with the particulars of Catholic life in our parish.
In addition, for your convenience we have compiled and included a section on parishioners' business services, which might prove useful for your daily needs.
I encourage each of you to live your Catholic faith as an active member of our parish family. I also invite you to participate in our parish programs and activities. I pray that together in the spirit of Christ we may continue to build up our parish to truly reflect the Gospel message of love and charity under the care and protection of Our Lady of Perpetual Help.
 Sincerely in Christ,
 Rev. Msgr. John M. Savinski, Pastor
A Message from our Pastor re COVID-19 Outbreak (3/18/2020)
Archbishop Nelson J. Perez, out of great concern for the health of the faithful, has suspended all public Masses in the Archdiocese of Philadelphia, effective Wednesday, March 18 at Noon, until further notice. This decision was made in consultation with public health experts and out of great concern for the health and well-being of the faithful, our clergy and parish staffs during the COVID-19 outbreak.
Priests will continue to privately offer the sacrifice of the Mass during this period and to honor all requested Mass intentions.

During this period, our church and chapel will be closed

The Rectory Office will be closed to the public until further notice. For any important matters, please call 610-543-1046 or email [email protected].

Confessions will take place in church, as scheduled, on Wednesdays during Lent from 7:00 pm to 8:00 pm and on Saturdays, from 3:30 pm to 4:30 pm.

All other Parish meetings and devotions have been cancelled until further notice.

In conjunction with directives already in force in hospitals and institutions, all visits to the sick, with Holy Communion, including in private homes, by priests, deacons, and extraordinary ministers of Holy Communion are suspended. In such circumstances, only priests will be available to celebrate the Sacraments for those in immediate danger of death.

Information about live-stream opportunities for Mass, prayer, devotion and spiritual guidance will be available on the Archdiocesan website www.archphila.org. Mass is also televised on the EWTN network.
These are unusual, stressful times for all of us. We ask you to pray for each other and all those who are affected by the Covid-19 Pandemic: the sick, caregivers, those in isolation, and all of us who are being asked to stay at home for an unknown period of time. We hope you will take the necessary precautions to protect the health and safety of yourself and your families.
A copy of the Archbishop's full statement can be found at this link:
Statement from Archbishop Perez

As always, you will remain in my prayers,
Rev. Msgr. John M. Savinski
Pastor
OLPH has purchased a gift for you!
Enjoy a free subscription to formed.org—where you'll find the best Catholic content, all in one place! Watch more than one hundred inspiring movies in English and Spanish, including feature films about the saints, documentaries exploring popular Catholic topics, and award-winning children's programming.
Mass Times (Impacted By Coronavirus - See Notice re: Streaming of Masses above)
Sunday
8:00 AM Sunday Liturgy
10:00 AM Sunday Liturgy
11:30 AM Sunday Liturgy

Monday-Friday
6:45 AM Daily Mass
9:00 AM Daily Mass

Saturday
8:00 AM Daily Mass
8:30 AM Novena to OLPH
9:00 AM Parish Eucharistic Holy Hr
3:30 PM Confessions
5:00 PM Saturday Vigil Mass

HOLY DAYS:
Vigil Mass 5:00 PM (day before);
then 6:45 AM, 9:00 AM, and 7:00 PM

EXPOSITION OF THE
BLESSED SACRAMENT (Chapel):
Daily until 9:00 P.M.
Sundays 12:30 - 9:00 P.M.
Events (Most Events Have Been Cancelled or Re-Scheduled Due to the Coronavirus Pandemic)
Photo Archive: OLA/OLPH New Building Construction
Bible Search
St. Charles Seminary Appeal 2019-2020
For further information and to find out how to Donate please visit the official site by clicking HERE.
Catholic Charities Appeal 2020
Malvern Retreat