Daily Mass 6/10/2023
All music used with permission OneLicense Copyright 2020 License #736903-a
If Mass in Unavailable Here then you may still view it by going to our Facebook page:
Parish Calendar
THIS WEEK AT OLPH
June 13 - 7:00 PM - Knights of Columbus Mtg. - R
June 16 - 1:00 PM - Flame of Love - Cha
C = Church, Cha = Chapel, G = Gym,
R = Rectory Meeting Room, S = School
K = K House (Green House)
Mass Times
ALL Masses Are in the Main Church.
DAILY MASS:
Monday through Saturday (except Wednesday) @ 9:00 AM
----------------------------------------------------------------------
SUNDAY MASSES:
Saturday Vigil: 5:00 PM
Sunday: 8:00 AM, 10:00 AM & 12:00 PM
----------------------------------------------------------------------
LIVESTREAMING MASS SCHEDULE:
(Live-Streamed via Facebook and Parish Website):
- Monday through Saturday (excluding Wed.) at 9:00 AM
- Sunday at 12 Noon
- Can be watched anytime at your convenience.
----------------------------------------------------------------------
CONFESSIONS:
SATURDAY 3:30 PM- 4:30 PM (in Church)
----------------------------------------------------------------------
EXPOSITION OF THE MOST BLESSED SACRAMENT:
Our chapel is open for exposition of the blessed sacrament from 12:30 – 9:00 pm every day.
Matt Lozano Event July 12th

AUTHOR AND INTERNATIONAL SPEAKER,

MATT LOZANO,

PRESENTS: FREE TO BE HOLY
OUR LADY OF PERPETUAL HELP CHURCH




JULY 12th, 7 PM

Free to Be Holy is the new book by author and international speaker, Matt Lozano. With over 20 years experience in both the classroom and at conferences around the world, Matt will be presenting, in very real and practical ways, how Jesus made us holy and how we can approach a life of holiness with confident faith and joyful hope.

DATE: JULY 12th, 7PM
LOCATION: OUR LADY OF PERPETUAL HELP CHURCH ,
2130 Franklin Avenue, Morton Pa 19070
Click HERE for More Details about Matt and the upcoming event: Matt Lozano Page
COR Meetings
MEN OF ALL AGES!
Your invited to attend the bi-weekly COR MEETING and join other men from our area to learn from and help each other grow as men in these challenging and confusing times.
Meetings can include a brief presentation on a topic critical to the varied roles we have as married and single men followed by a time of hearing from one another as well as invited guests. Among us we find the experience and wisdom, guidance and encouragement to live out our lives as God intends.
Meetings take place every other Wednesday evening at 7pm in the OLPH Rectory Meeting Room. For more information contact Jim Minnick @610-457-1828 or email [email protected].
The COR Meeting is sponsored by Marian Council #3753 of the Knights of Columbus.
Catholic Charities Appeal 2023
National Eucharistic Revival
Archbishop Nelson J. Pérez announcing the launch of the National Eucharistic Revival in the Archdiocese of Philadelphia on June 19, 2022, the Solemnity of Corpus Christi.
Mass Intentions
Our 2023 Mass Intention book has been filled for this year. The Mass intention book for the year 2024
will not open until sometime in August. Please look to our bulletin for announcements regarding dates & times for the opening.
Please see below for other announced intentions that we offer:
We have Sanctuary Lamps available in the Church and the Chapel. These intentions will be announced in our bulletin and are for the week. They are accompanied with a card you
can give to the recipient. Cost is $10.00.
We offer Altar Bread and Wine for the week, these intentions will be announced in our bulletin and will be accompanied with a card you can give to the recipient. Cost is $20.00 each.
---
Mass Intentions (2023 is fully booked; 2024 bookings will open sometime in August 2023) :
Mass intentions are available for both weekday & weekend Masses. In addition, we also have Mass intentions available for Holy Day Masses. Remember that Mass intentions can be for the living or deceased.
OLPH Memorial Society:
For a minimum donation of $15 someone is enrolled into the Memorial Society. The 9:00 AM Mass every first Friday is for "All Those Enrolled in the OLPH Memorial Society" Those who are enrolled into the society receive a special Memorial enrollment card with padded folder.
Additional Memorials Available:
I know that at this time someone can have the sanctuary candle in the church and the chapel burn in memory of someone or for a specific intention. I would like to expand the memorials to include the following: Altar Bread, Altar Wine, Chapel Floral Arrangement (live), Church Floral Arrangement (live). More details about the minimum donation for each of these items in the near future. Again you would receive a card to give to the family indicating that the Altar Bread (wine, arrangement etc.) for the week of __/__/__ was given in memory of (or for the intention of) XXX by XXX. These memorials can be for the living or deceased.
Yours in Christ,
Rev. James E. Goerner
The Flame of Love Holy Hour
The Flame of Love (FOL) is Jesus Himself, who desires to empower faithful souls to combat the evils of sin, lukewarmness, and indifference. The FOL Movement revives tepid souls enabling them to embrace: Daily Mass and Rosary, Eucharistic Adoration, Holy Hours, and Fasting. The devotion is church approved and has been spreading throughout the United States since 2013. Saving souls is the mission of the Flame of Love. We host a weekly FOL Holy Hour of Reparation in the chapel each Friday from 1 PM to 2 PM. For more information please call Deacon Ron Kelley or Julie Kelley at 610-544-0386.
The FOL Pilgrim Virgin Statue is now available to visit your home for a week! Please prayerfully consider inviting Our Lady into your home. Testimonies of peace, comfort, healing and hope abound with those who have opened their door to the FOL Pilgrim Virgin Statue. More information about this Devotion is available in the Flame of Love Pilgrim Virgin Statue Binder that accompanies the statue. The Flame of Love Prayer Book is also provided for your private prayer time. To reserve your week, please use this "Sign Up Genius" link or contact Julie Kelley at 610-544-0386.
A Guide to Christian & Catholic Senior Living
CHILDREN'S LITURGY OF THE WORD
Thank you to all who volunteered and participated every Sunday at the 10:00 a.m. Mass for Children's. We will
break for the summer and resume in September. Have a wonderful summer!
OLPH GIFT CARD PROGRAM
Make shopping easier and helpour parish at the same time!
Click HERE to Download/Print SCRIP Order Form
All buyers receive a 5% rebate on all gift cards totaling up to $5,000.00 (discount equaling $250.00) on all gift cards purchased between April 28, 2022 and April 29, 2023. Any purchase over $5,000.00 receives a 2% rebate toward your tuition. You buy gift cards through the rectory. We accept cash or checks. (Checks can be made out to OLPH).
***Gift cards are sold Monday through Friday in the Rectory from 9:00 a.m. to 3:00 p.m. in the Rectory. ***
Receive your rebate toward any Catholic institution, grades Pre -K through college, please see below for further explanation. In April, turn in your chits to redeem them for your 5% rebate.
GIFT CARDS/CERTIFICATES SOLD & INCREMENTS:
Acme~ $25.00 & $50.00 & $100.00 gift cards Roy Tweedy~ $10.00 certificates
Giant~ $25.00 & $50.00 & $100.00 gift cards Colonial Village (SPRINGFIELD) $10.00
ShopRite (also good for Price Rite) $25.00 & $50.00 & $100.00 gift cards
Kohl's~ $25.00 & $50.00 & $100.00 gift cards
CVS ~ $25.00 gift cards Macy's ~ $25.00 gift cards
Ross ~ $ 25.00 gift cards
T.J. MAXX/HOMEGOODS/MARSHALLS ~ $25.00 gift cards
---
Redemption of Scrip Chits:
Chits can be redeemed for any Catholic‑based educational institution, at any level (Pre-K through college). This also includes a Catholic church's PREP program.
The chit redemption check will be made out directly to the institution to be in compliance with Archdiocese of Philadelphia guidelines.
Any chits not presented during the redemption period will be used for general church purposes.
---
CHITS CAN NOT BE CARRIED OVER, WE WILL NOT EXCEPT CHITS AFTER THE DEADLINE!
THIS PROGRAM IS SO EASY!
********USE GIFT CARDS TO PAY YOUR KOHL'S CHARGE*******
ANY QUESTIONS, PLEASE DO NOT HESITATE TO CALL THE RECTORY AT 610-543-1046
ARISE Podcast Series
The Arise Podcast explores Catholic life in the Archdiocese of Philadelphia and offers reflections on the Word of God as it speaks to us in our own day. Featuring Father Richard Owens, O.F.M. Cap., Father Eric Banecker, and Gina Christian, the podcast presents the truth, beauty, and goodness of the Catholic faith to Catholics, fellow Christians, and all those who seek something more.
If you're accessing this podcast on a mobile device and do not wish to download the SoundCloud app, simply click on the "Listen in browser" option. You can also find us on Stitcher, Google Play, and iTunes.
Catholicism in the Time of Coronavirus
Bishop Barron talks about Free ebook titled "Catholicism in the Time of Coronavirus"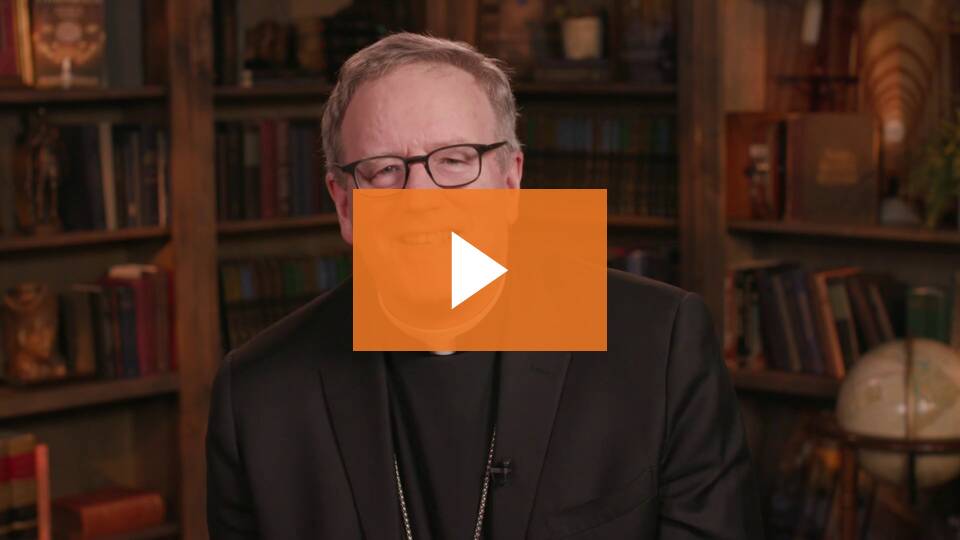 RESUMPTION OF MASS OBLIGATION
The Bishops in Pennsylvania have reinstated the obligation to attend Mass IN PERSON on Sundays and Holy Days beginning Sunday, August 15, 2021. For further information please see the first page of the OLPH Newsletter dated August 13th: CLICK HERE
OLPH has purchased a gift for you!
Enjoy a free subscription to formed.org—where you'll find the best Catholic content, all in one place! Watch more than one hundred inspiring movies in English and Spanish, including feature films about the saints, documentaries exploring popular Catholic topics, and award-winning children's programming.