Mass - 2/28/2021
All music used with permission OneLicense Copyright 2020 License #736903-a
Mass Times
ALL Masses Are in the Main Church.

DAILY MASS:
Monday through Saturday @ 9:00 AM
----------------------------------------------------------------------
SUNDAY MASSES:
Saturday Vigil: 5:00 PM
Sunday: 8:00 AM, 10:00 AM & 12:00 PM*
* Sunday Noon Mass will change back to 11:30 AM
once Covid-19 has left us.
----------------------------------------------------------------------
LIVESTREAMING MASS SCHEDULE (Live-Streamed via Facebook and Parish Website):
- MONDAY through SATURDAY at 9:00 AM
- SUNDAY at 12 Noon
- Can be watched anytime at your convenience.
----------------------------------------------------------------------
CONFESSIONS:
SATURDAY 3:30 PM- 4:30 PM (in Church)
----------------------------------------------------------------------
EXPOSITION OF THE MOST BLESSED SACRAMENT:
Our chapel is open for exposition of the blessed sacrament from 12:30 – 9:00 pm every day.
Mass Intentions for 2021
Mass Intentions:
Beginning January, 2021, we will have Mass intentions available for both weekday & weekend Masses. We will have Mass intentions available for Holy Day Masses. Remember that Mass intentions can be for the living or deceased.
OLPH Memorial Society:
An "OLPH Memorial Society" has been instituted beginning in 2021. Here is how it works:
For a minimum donation of $15 someone is enrolled into the Memorial Society. The 9:00 AM Mass every first Friday is for "All Those Enrolled in the OLPH Memorial Society" Those who are enrolled into the society receive a special Memorial enrollment card with padded folder.
Additional Memorials Available:
I know that at this time someone can have the sanctuary candle in the church and the chapel burn in memory of someone or for a specific intention. I would like to expand the memorials to include the following: Altar Bread, Altar Wine, Chapel Floral Arrangement (live), Church Floral Arrangement (live). More details about the minimum donation for each of these items in the near future. Again you would receive a card to give to the family indicating that the Altar Bread (wine, arrangement etc.) for the week of __/__/__ was given in memory of (or for the intention of) XXX by XXX. These memorials can be for the living or deceased.
Once again, these changes will go into effect January, 2021.
Yours in Christ,
Rev. James E. Goerner
Pastoral Message Regarding Covid
A PASTORAL MESSAGE
My Dear Parishioners,
We have moved forward into the "Green" phase of reopening. As we have said to you before, it will look and feel different. We will continue to keep the safety and health of not only ourselves but all of you, in mind as we begin to slowly reopen. The schedule for the reopening of our church with the safety guidelines given to us through the state and archdiocesan leaders will be as follows:
The dispensation from attending Mass is still in effect! We will livestream Sunday Mass here on our parish website and on Facebook live at 12:00 PM. PLEASE stay home if you are not feeling well!
Those attending Mass, ages 2 years old and up, must have a mask on at all times. Please do not wear rubber gloves.
All entrances and exits will be open in church, please use the hand sanitizer available to you on tables at the entrances/exits.
We will have pews taped off to ensure social distancing. Please sit in those that are not taped. You may not be sitting in your normal pew. This is our new normal.
The center aisle, first and last pews, will be designated and saved for handicapped seating.
We will offer Communion during the Mass. We ask that you proceed, single file in each of the aisles maintaining 6 feet between you and the person in front of you. Please keep your mask on until you are in front of the priest, replacing it after you receive the Blessed Sacrament. Holy Communion will be offered in the hand. If you wish to receive Our Lord on the tongue, we ask that you line up last in the main aisle.
There will be no missals or song books in the pews in church, please feel free to bring your own.
There will be no offertory procession or collection. Baskets will available at each of the exits of the church, for you to drop off your Sunday offering. Please consider enrolling in our Electronic Giving program as an alternative.
NO GATHERING WILL BE ALLOWED BEFORE OR AFTER MASS. PLEASE EXIT DIRECTLY TO YOUR CARS.
---
Let us keep our eyes fixed on Jesus as we make our way back to the in person celebration of the Mass.
ARISE Podcast Series
The Arise Podcast explores Catholic life in the Archdiocese of Philadelphia and offers reflections on the Word of God as it speaks to us in our own day. Featuring Father Richard Owens, O.F.M. Cap., Father Eric Banecker, and Gina Christian, the podcast presents the truth, beauty, and goodness of the Catholic faith to Catholics, fellow Christians, and all those who seek something more.
If you're accessing this podcast on a mobile device and do not wish to download the SoundCloud app, simply click on the "Listen in browser" option. You can also find us on Stitcher, Google Play, and iTunes.
LENTEN EVENTS: Two Powerful Nights with Noted Author, Speaker, and Former Jewish Harvard Professor Roy Schoeman
---
MARCH 28TH, 7PM: A Personal Journey from Judaism to Atheism to Catholicism: The Remarkable Story of Roy Schoeman
---
MARCH 29TH, 7PM: Why the Last Supper and the Crucifixion took place on Passover: The Transformation of Judaism into the Catholic Church
---
These are live virtual events. Registration is required to receive the link to attend. To register, CLICK HERE.
To learn more about each night's content and for more info about our host, Roy Schoeman, CLICK HERE.
Subscribe to Our OLPH Parish Email Distribution
OLPH MASS SCHEDULE CHANGES starting 1/2/2021
REMINDER: Starting Saturday, January 2nd we will have just ONE daily Mass (Monday through Saturday) at 9:00 AM. This Mass will be live streamed through our Facebook page and website. There will no longer be an 8:00 AM Mass on Saturday (as that mass has been moved to 9 AM). Also we will no longer stream a daily noon Mass (as the daily 9 AM Mass will be streamed instead). Even if you miss the Live streaming of a Mass you may still watch it later at your convenience on our website and Facebook.
Guidelines for Attending Mass During Yellow & Green Phases
Catholic Charities Appeal 2021
Catholicism in the Time of Coronavirus
Bishop Barron talks about Free ebook titled "Catholicism in the Time of Coronavirus"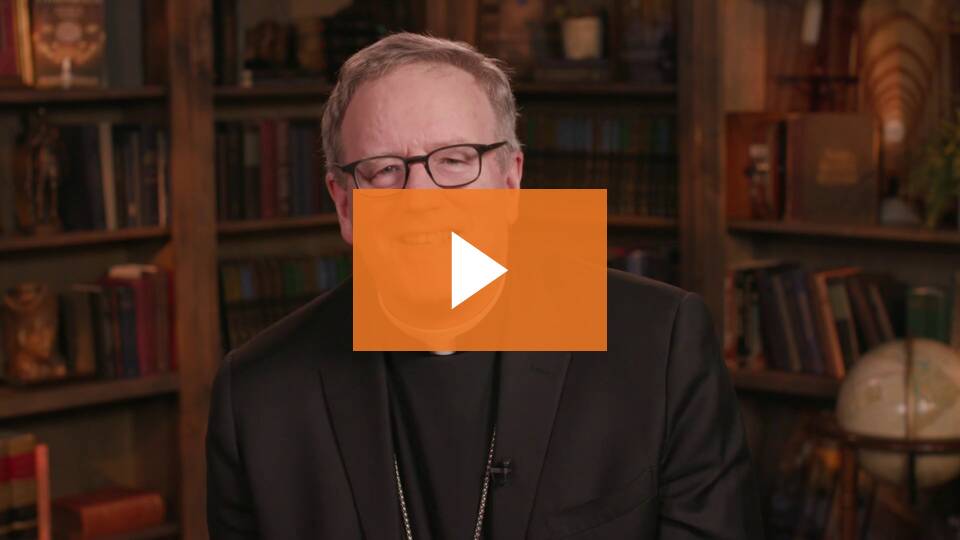 Monsignor Savinski's Retirement Assignment
As announced on June 21st, Monsignor Savinski has retired as Pastor of Our Lady of Perpetual Help after serving here for 17 years. Although retiring from the administration of pastoral duties on the parish level, Monsignor will continue his priestly ministry in two areas:
First, he has been appointed by Archbishop Perez to serve as his Master of Ceremonies.
In this position Monsignor will coordinate the Archbishop's liturgical celebrations throughout the Archdiocese such as Confirmations, Pastoral Visits to Parishes and High School, Anniversary Masses, Priest and Deacon Funeral Masses as well as coordinate a team of assisting priests and deacons.
Secondly, Monsignor will be assisting with the Spiritual Formation Program at St. Charles Borromeo Seminary as a Spiritual Director, Spiritual Formation Presentations, and confessor as needed.
Monsignor is now residing at St. Charles Seminary. His new appointment began on July 8. Monsignor's new address is:
St. Charles Borromeo Seminary
100 East Wynnewood Road
Wynnewood, PA 19096
Malvern Retreat
OLPH has purchased a gift for you!
Enjoy a free subscription to formed.org—where you'll find the best Catholic content, all in one place! Watch more than one hundred inspiring movies in English and Spanish, including feature films about the saints, documentaries exploring popular Catholic topics, and award-winning children's programming.