Mass Times
ALL Masses Are in the Main Church.

DAILY MASS:
Monday through Saturday (except Wednesday) @ 9:00 AM
----------------------------------------------------------------------
SUNDAY MASSES:
Saturday Vigil: 5:00 PM
Sunday: 8:00 AM, 10:00 AM & 12:00 PM
----------------------------------------------------------------------
LIVESTREAMING MASS SCHEDULE (Live-Streamed via Facebook and Parish Website):
- Monday through Saturday (excluding Wed.) at 9:00 AM
- Sunday at 12 Noon
- Can be watched anytime at your convenience.
----------------------------------------------------------------------
CONFESSIONS:
SATURDAY 3:30 PM- 4:30 PM (in Church)
----------------------------------------------------------------------
EXPOSITION OF THE MOST BLESSED SACRAMENT:
Our chapel is open for exposition of the blessed sacrament from 12:30 – 9:00 pm every day.
OLA Gala 2021
Daily Mass - 10/22/21
All music used with permission OneLicense Copyright 2020 License #736903-a
RESUMPTION OF MASS OBLIGATION
The Bishops in Pennsylvania have reinstated the obligation to attend Mass IN PERSON on Sundays and Holy Days beginning Sunday, August 15, 2021. For further information please see the first page of the OLPH Newsletter dated August 13th: CLICK HERE
TUITION ASSISTANCE CREDIT (TAC)
The Tuition Assistance Credit Program had been extended for the 2021/2022 school year. The TAC program is for Our Lady of Perpetual Help parishioners ONLY, and will assist our parish families that are in need of financial assistance in order to keep their child(ren) in Our Lady of Angels Regional Catholic School.
Please stop by the Rectory to pick up an application. Completed applications are due by AUGUST 27, 2021. Any questions, please contact the OLPH Business Manager Paul Harvitz at 610-543-1046, or email: [email protected].
Mass Intentions for 2021
Mass Intentions:
Beginning January, 2021, we will have Mass intentions available for both weekday & weekend Masses. We will have Mass intentions available for Holy Day Masses. Remember that Mass intentions can be for the living or deceased.
OLPH Memorial Society:
An "OLPH Memorial Society" has been instituted beginning in 2021. Here is how it works:
For a minimum donation of $15 someone is enrolled into the Memorial Society. The 9:00 AM Mass every first Friday is for "All Those Enrolled in the OLPH Memorial Society" Those who are enrolled into the society receive a special Memorial enrollment card with padded folder.
Additional Memorials Available:
I know that at this time someone can have the sanctuary candle in the church and the chapel burn in memory of someone or for a specific intention. I would like to expand the memorials to include the following: Altar Bread, Altar Wine, Chapel Floral Arrangement (live), Church Floral Arrangement (live). More details about the minimum donation for each of these items in the near future. Again you would receive a card to give to the family indicating that the Altar Bread (wine, arrangement etc.) for the week of __/__/__ was given in memory of (or for the intention of) XXX by XXX. These memorials can be for the living or deceased.
Once again, these changes will go into effect January, 2021.
Yours in Christ,
Rev. James E. Goerner
ARISE Podcast Series
The Arise Podcast explores Catholic life in the Archdiocese of Philadelphia and offers reflections on the Word of God as it speaks to us in our own day. Featuring Father Richard Owens, O.F.M. Cap., Father Eric Banecker, and Gina Christian, the podcast presents the truth, beauty, and goodness of the Catholic faith to Catholics, fellow Christians, and all those who seek something more.
If you're accessing this podcast on a mobile device and do not wish to download the SoundCloud app, simply click on the "Listen in browser" option. You can also find us on Stitcher, Google Play, and iTunes.
Subscribe to Our OLPH Parish Email Distribution
Catholic Charities Appeal 2021
Catholicism in the Time of Coronavirus
Bishop Barron talks about Free ebook titled "Catholicism in the Time of Coronavirus"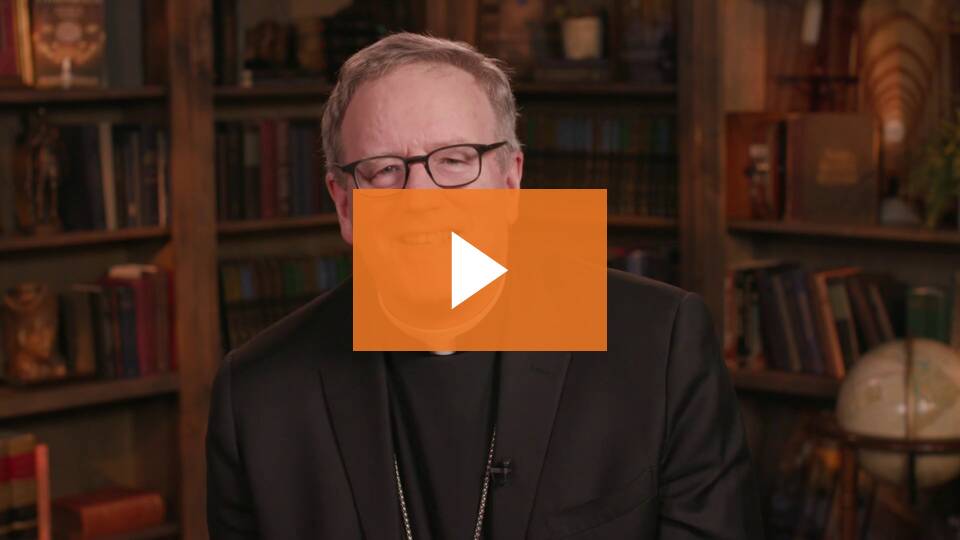 OLPH has purchased a gift for you!
Enjoy a free subscription to formed.org—where you'll find the best Catholic content, all in one place! Watch more than one hundred inspiring movies in English and Spanish, including feature films about the saints, documentaries exploring popular Catholic topics, and award-winning children's programming.